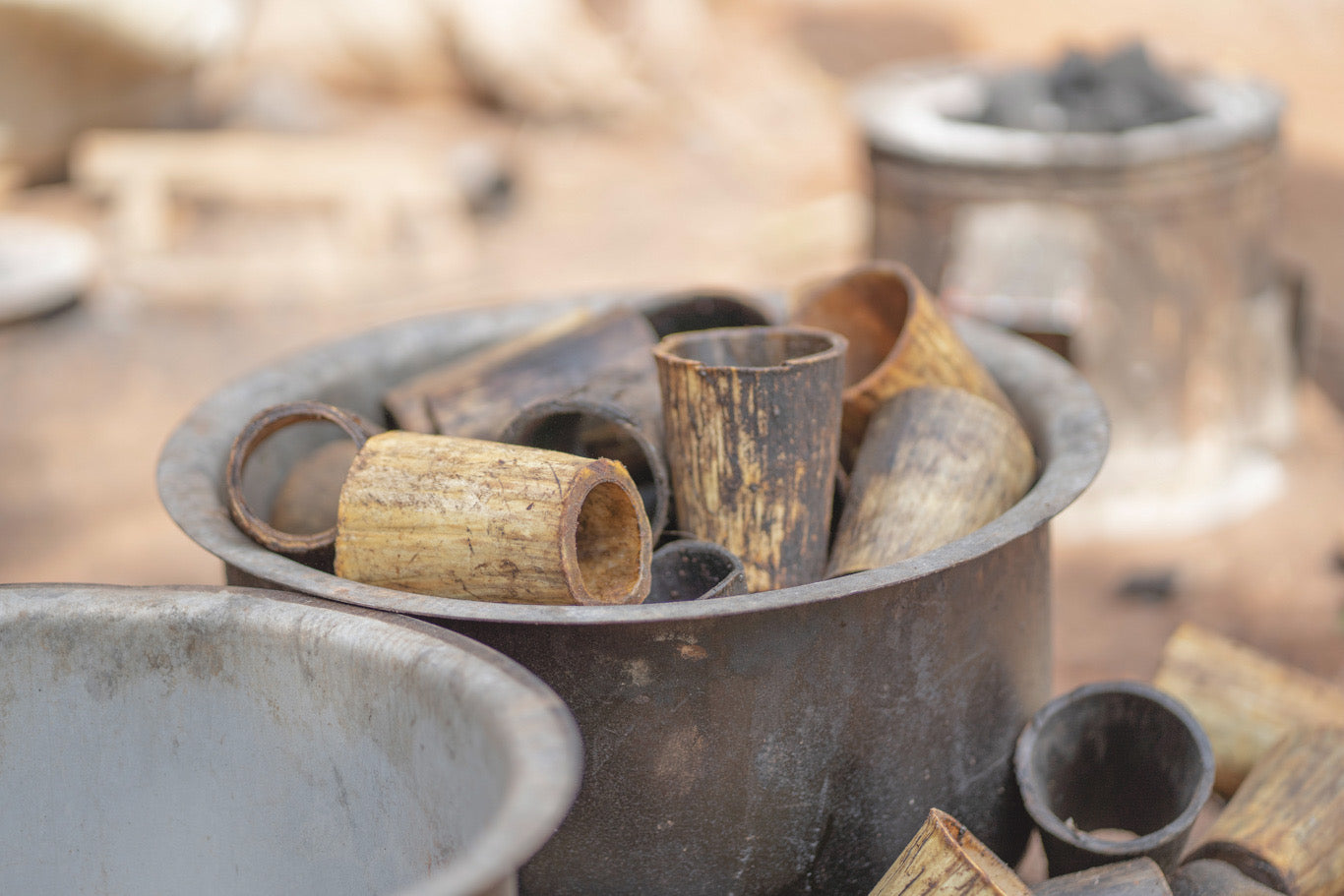 MADE FAIRLY: THE ANKOLE HORN COLLECTION
Our artisan partners in Uganda have perfected the art of recycling Ankole horn into stunning, one of a kind accents. Ethically sourced as a food by-product, each piece has unique coloring and horn striations making it entirely unique.
The meticulous handmade process takes 3 to 4 days from start to finish. The result? Beautifully unique goods made to stand the test of time.
Keep reading to see the step by step process of how it's made.
First, the horn is cut into sections and prepared for moulding. Each piece is then boiled until it becomes flexible and can be carefully moulded into shape.
Once it's properly shaped, the horn is dipped in cold water and set aside to cool for 1 to 2 days.
Next, the horn is scrubbed and sanded. Each piece is cleaned inside and out before it's ready to be sanded. The raw edges are sanded down and the outside layer is buffed away to reveal a smooth finish.
The bottom pieces are flattened with a standing press before being heated and joined to the matching top. Once it cools, the horn expands to create a seamless base.
After getting it's limited edition stamp at the local engraver, each piece is finished with a food-safe varnish and polished to shine.
When we say handcrafted from start to finish, we mean it. You can shop the limited edition Ankole Horn Collection right here.